Serving the Thomasville area, including High Point, Greensboro, and Burlington.
Thank you for stopping by my website.
I'm very happy you're here.
Thanks so much for visiting my website. I'm here to help you with creating an amazing baked and decorated goody for your next event. So lets get started on creating a custom designed masterpiece for your event, TODAY, that you'll be happy to share with your friends, family, and co-workers.
Thank you for visiting my site and I hope to hear from you soon! Have an awesome day! Fran
I am a home baker/designer/decorator. Which means, that I am the sole person, designing, planning, baking, and decorating you order. Not to mention, all the prep and cleanup work. So, I will work hard to bring your vision to life and have your guests saying "Ooh and ah", and pulling out their phones to take pictures of the unique design.
So, if you'd like to talk about a cake, cupcakes, or cookies for your next event, please, look around the site and request a quote for your next special event from Cake Designs by Fran.. I'll work hard to prepare your order to share with everyone you know. Don't forget to look over all the comments. You can find them on the "ALL COMMENTS" tab.
All orders are taken either through my website's "Request A Quote" page, by email, text message, or Facebook Messaging. If you're in need of a cake, I would love the opportunity to design it for you. Please complete the form on the "Request A Quote" page and submit it to me. As soon as I receive it, I will get to work on a quote, and call or email you back. Please be sure to indicate the best time to contact you.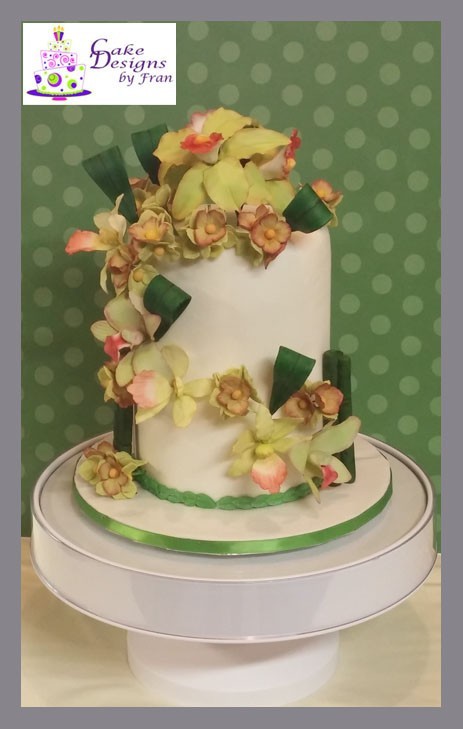 You may have arrived at this website by entering www.gvmecake.com

So, please don't leave because you are in the right place. Welcome!