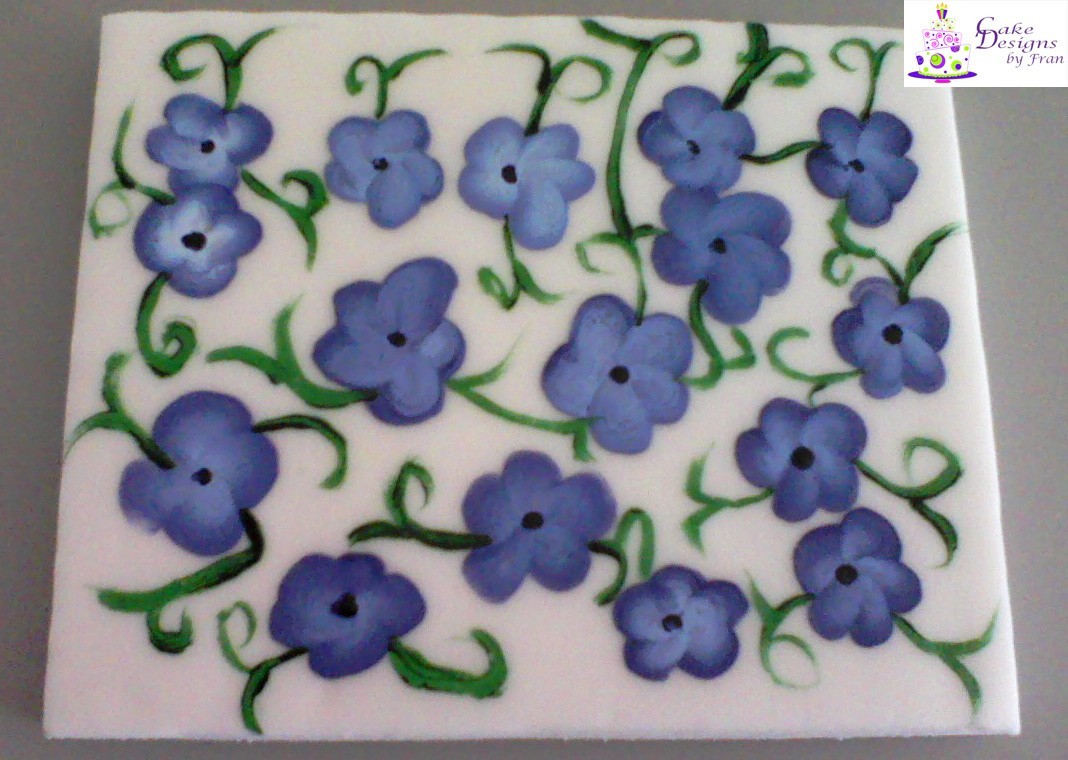 COMMENTS LEFT BY CURRENT CUSTOMERS
Welcome! These are the comments I've received verbally, by email, or on Facebook.
Thank you for visiting my website, and please be sure to leave your own comments.
Have an awesome day!
By me Thu, 2nd March, 2017
Thanks to all who have enjoyed the cakes, cupcakes, and cookies I have prepared for you. Your comments are the best. Thanks again...Fran
Mary Roberts Thu, 2nd March, 2017
Fran makes delicious, yummy cakes. Her husband is our plant manager. Lots of time she sends us samples. She can make an elaborate cake or she can make one that is a simple birthday cake. She made my husband's birthday cake and it was a hit. She also made one of our retirees a stunning retirement cake with all kind of goodies on it.
Jordan Wed, 8th February, 2017
Fran was a pleasure to work with. Our cake and cookies were a hit at our birthday party!
Baby Shower Cookies and 1st Birthday Cake and Smash Cake.

Yvette Alvarez Tue, 3rd January, 2017
I am beyond pleased with both cakes that I ordered from Fran for my daughters birthdays . She is so easy to work with and made ordering my cakes so easy. Loved everything.
Jill Gregory Mon, 2nd January, 2017Fran makes some of the most elegant wedding cakes I have ever seen and as I do weddings, I've seen quite a few. Professional work on exquisite designs.
Tripp Caines Thu, 10th November, 2016
The cakes made by Fran are absolutely the best I have ever tasted. The designs are so creative for just about any occasion you will celebrate.
Margo Schoder Sat, 8th October, 2016
You are definitely the best cake designer I have ever seen. Keep up the good work. Just wished you lived closer
Valerie Gardner Sat, 8th October, 2016
Beautiful work, Fran
And, here's the other cake.
By me Thu, 2nd April, 2017 Easter Cupcakes

I recently made up 2 dozen vanilla cupcakes, 12 filled with pineapple preserves, 12 filled with strawberry filling, with Easter decorations. You can find them on my Cupcakes & Cake Pops page. I delivered 6 to the bank, 6 to a salon in Lexington, 4 to the mailman, and 8 to the hardware store in Lexington. These are the comments so far:
Elaina, a hairdresser at the salon in Lexington who also works part-time at a local restaurant, responded to a text message regarding the ones I delivered to her, in part: "They were great. I shared them with the restaurant girls". They all loved them." Also, that the girls at the salon commented on how cute they were, but left for the day before getting an opportunity to try them.
The Bank: In a call to see how they liked them, Robin told me they were great and that her favorite was the pineapple filled.
Mailman, Paul, when I handed them to him, his comment was; Ooh, Easter cupcakes, I love them. When I asked how they were, he said, they were very good. You did a great job. He also took a couple to his wife.
The hardware store, when I delivered them, Patsy said; "Ooh, they are so cute". I have not heard anything yet, but will let you know when I do. However, I am pretty sure they liked them, too.

.Vickie Webb Thu, 2nd March, 2017
Fran is my sister-in-law and the best cake designer! She made a graduation cake for my daughter and we absolutely loved it! She made it exactly like we wanted and it was delicious!
All buttercream cake. Mary Roberts comments below.
Buttercream, fondant, candy melts. See Mary's comment below.
Kristen Lassiter Mon, 27th February, 2017

Fran did a cake for me for one of my friends baby shower and it turned out great! Not only did the cake look good but it also tasted delicious and was moist. Would definitely order again sometime for future events!
Owl Cookies. Jordan's comments below.
Flower petal cookies. See Jordan's comments below.
Buttercream covered in fondant, fondant stripes and covered board, gumpaste number, flowers, spiral decoration, plaque, and lettering..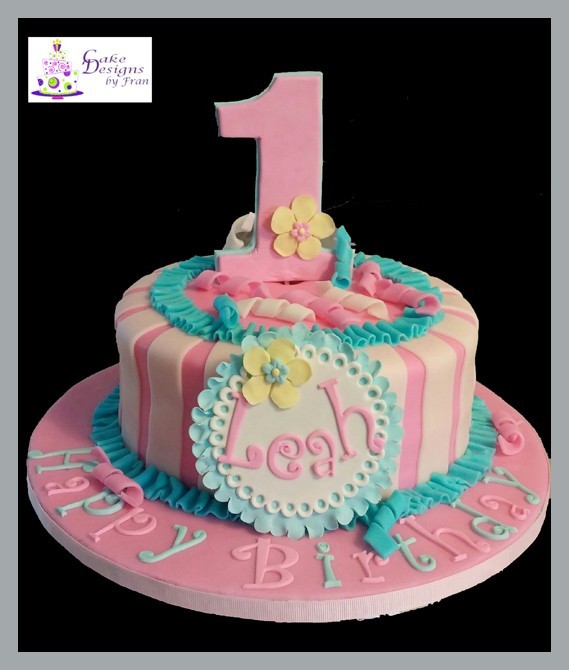 All buttercream smash cake. Comments below.
Timkerbell cake. Buttercream covered in fondant leaves for dress. Doll wrapped in plastic to insert in cake and fondant decorations covering the upper body. Fondant covered board with gumpaste lettering. Comment below.
Minnie Mouse cake and cupcakes, adding my own twist. All buttercream
with gumpaste decoration. Half chocolate, half vanilla cupcakes.
Lauren Funchess Wed, 4th January, 2017
Fran did my wedding cake and it was stunning! 4 tiers with a silver ribbon around each one, and white roses on top. It was so beautiful and it tasted absolutely delicious. Super moist, with the perfect flavoring. It was still delicious after one year of us freezing the top tier! I highly recommend Fran and will be ordering more goodies from her in the future. She's the best!!!
Text Messages from Kimberly Scott regarding cupcakes: 8/9/2015
I want to say "Thank You" the cupcakes were awesome, everyone complimented on how good they were. They were so pretty!!! I will send you a picture of the table.
Me: Great! I look forward to the next cake. Thanks so much for letting me do them for you.
KS: Me too!! Brandon said yes she will be doing the cake. He loved the cupcakes.
This is the picture she sent.