TABLESCAPE CREATIONS

Here is where I will be posting my creations for table setups. If you order a baked goody and see a decoration(s) here that you would like to rent or purchase for your table decorations, they will be available. If you'd like to rent them and have me setup the table for the baked item(s) you ordered, I would also be happy to do that for you. Just let me know if you'd like them for a party decoration or just order for your home decorations.

Thank you for viewing.

These are made with Dollar Tree candle stick holders, and goblet style candle holders that have an angled top. The red bling and flowers are from the Dollar Tree, and the remainder of the bling was order on Amazon.
These were the wine goblets I used under my daughters birthday cake. Everything is from the Dollar Tree, including the frame, except for the LOVE, JOY, etc., paper that I've had for some time and was purchased at Hobby Lobby.
More to come. Be on the lookout for updates on my Facebook page.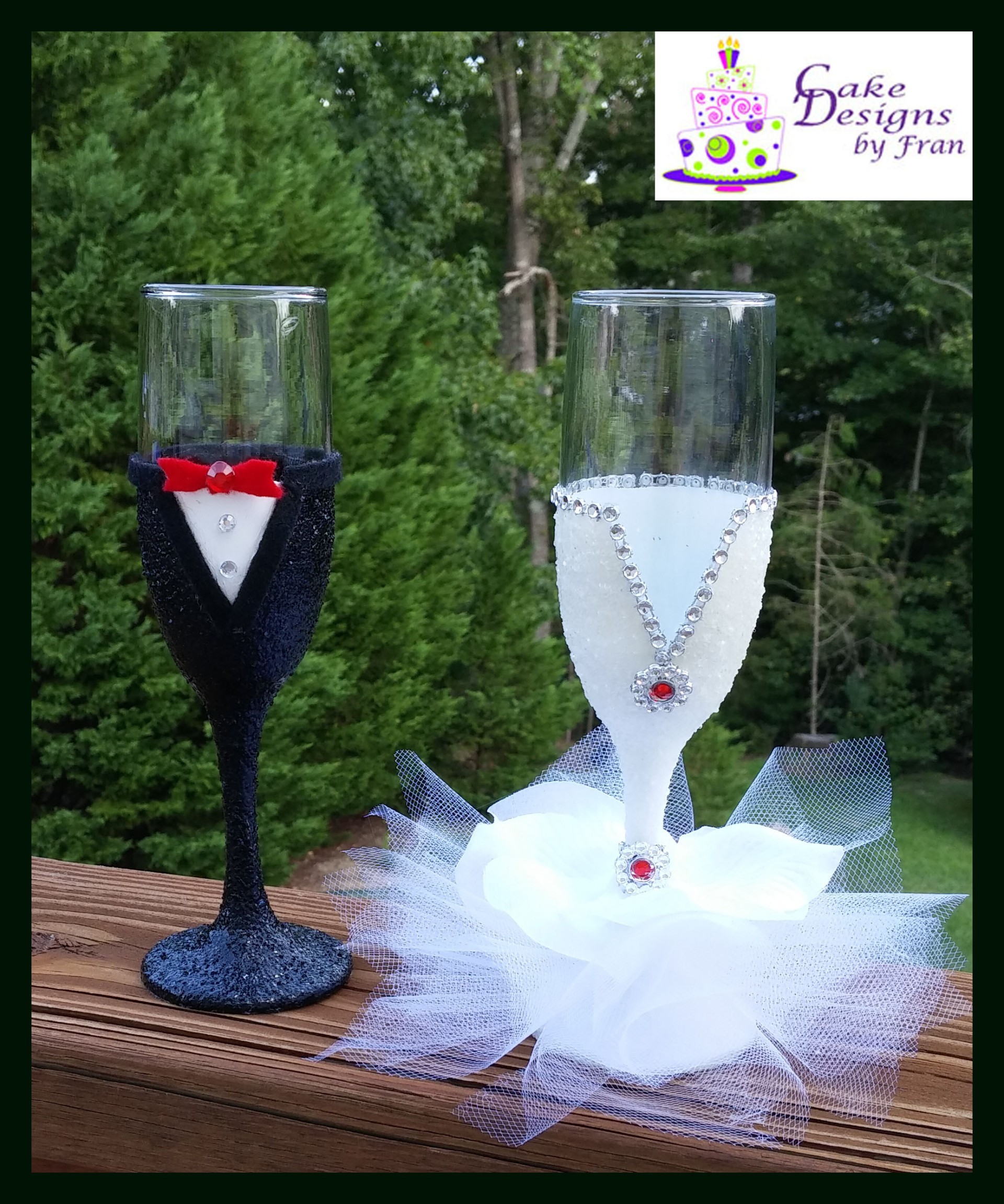 These are fluted champagne glasses from Dollar Tree (DT). I spray painted the groom black and the bride white. After they dried, I brushed on some Mod Podge, then sprinkled either black or white glitter on them. Glitter from Walmart. The clear buttons on the groom glass and the red centers of the brides decorations were self-sticking and came from Walmart. I added a little hot glue to the back of them to make sure they stayed on. The blink around the brides neckline were from DT and the flower bling was ordered on Amazon. I cut the bowtie out of red felt which I've been holding on to since the time of Modified racing banquets. The Tulle and rose petals were also from DT in the wedding section.